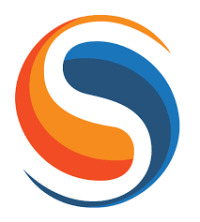 Business Systems Analyst
Resonate
•
Reston, Virginia, United States
Experience
3 years - 6 years
Posted Date
Sun Mar 05, 2023
Apply before :
Wed Oct 25, 2023
---
Job Summary
We are seeking an experienced business systems analyst to join our growing organization. In this position, you will analyze existing systems for improvement, recommend new system processes, and keep detailed reports of all structural and process changes. You must follow best practices and align with company goals while creating better procedures and solutions to increase performance and revenue.

This position is fully remote with the option to work in one of our office locations in Reston, Virginia, Washington, D.C., and New York City.
Job Description
Key Responsibilities
•
Analyze current business processes and make recommendations for improvement based on industry trends and professional business knowledge
.
•
C
onsult
s
with
internal
stakeholders to gather and define requirements
including but not limited to user stories and acceptance criteria.
•
C
onfigure and implement new systems and/or enhance existing systems
.
•
Diagnose, research, and resolve tier 1 technical software issues related to our business systems.
•
Monitor the ticket incident management system to ensure timely acknowledgement of support requests. Prioritizes ticket requests, distributes/escalates requests to appropriate
business systems members
.
•
Identify inefficiencies and other bugs to be flushed out
while striving towards always maintaining a bug free user experience.
•
D
eliver training and guidance to end users and system/service owners
.
•
D
evelop and maintain system documentation
.
prepare robust reports to enhance strategic business decisions
.
Required Skills
•
Experience in Salesforce CPQ, Apex, Visualforce, API integrations, Tableau,
and
Einstein Analytics
.
•
Management and support of 150+ users.
•
Diagramming tools such as
LucidChart
, Visio, or draw.io.
•
User stories and acceptance criteria.
•
Sandbox management and testing, change sets, and package deployment.
Preferred Skills
•
Experience with ZoomInfo, Pardot,
Salesloft
, Jira
, Confluence
and/or Accounting Seed.
•
Write and execute test plans, including test cases, schedules, scripts, logs, and incident reports.
Who You Are
•
3
-5 years of experience supporting, deploying, maintaining, consulting, and documenting Salesforce and other key integrated tools.
•
Able to multitask, prioritize, and manage time efficiently
while meeting deadlines.
•
Strong communication and ability to lead cross-functional stakeholder conversations
.
•
Detail and process oriented
.
•
Ability to be an active project member from start to finish, from ideation through implementation.
•
Strong commitment to system and process scalability as well as surrounding governance
.
•
High-motivation – will do whatever it takes to ensure customer and company success
.
Personal Success Characteristics
•
Collaborative team player that holds themselves and others accountable to high performance 
•
Ability to learn new software and hardware, keep current with tech trends, and adapt to changes.
•
Comfortable with ambiguity. You bring structure and process to the team when needed, but don't overly
complicate.
•
Creative and analytical mindset with strong problem-solving skills
•
Demonstrated ability to communicate effectively at all levels of the
organization.
Keyskills